The end of summer usually and generally sets a sad feeling among the majority of people, which is closely connected to the lack of sun and the day getting shorter. However, from the fashion point of view, it opens new options for dressing and wearing some different and a bit heavier materials. Also, the fall season is always a good time to get some shopping done and add some new autumn pieces to your closet.
The first and the most common thing that women look for in the fall season are transitional jackets and shackets. For those unfamiliar with the term, the shackets are slightly oversized shirt-jacket hybrids. They are a great addition to the seasonal rotation clothes. They are designed so that they are just light enough to be worn before the hard cold hits, but will still keep you warm when the temperatures are pretty low in the morning or at the night. They are highly versatile and can be styled with jeans, dresses, leggings, and other bottoms.
Of course, there are those classic staple pieces that should always be present in your autumn closet. These include a leather jacket, denim jackets, and plaid button-down shackets. From there, you can work your way through some of the different styles and explore some new fashion horizons and vibes that will flatter your personal style.
If you still have not found your transitional fall jackets or shacket, these are the 9 fall pieces that you simply have.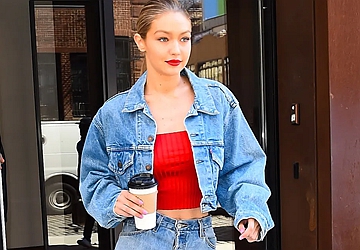 1. A denim jacket
As mentioned above, the denim jacket is a must-have piece in the fall season. And not only will it work great for the fall, but you can wear it almost the entire year. You know that no wardrobe is complete without a denim jacket right?
2. Faux leather shacket
For this fall season, consider upgrading the leather jacket to a cropped faux leather shacket. It will come in handy for casual nights out and you can even wear it to work. It is an edgy piece that is very stylish.
3. Brushed shacket
This type of shacket is full of aesthetics and comfortability. It is a mixture of lounge and comfortable style. They are made of soft fabric with added wool that will keep you warm. The most popular choice is the brown plaid print.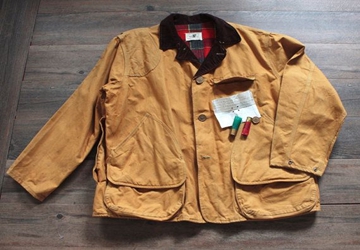 4. Canvas surplus Shacket
This is an outerwear statement piece that comes in bold colors and prints, perfect for fashion lovers who love something different.
5. Sherpa anorak jacket
The fluffy sherpa anorak jackets are very soft, warm, and cozy outerwear pieces. They come in numerous colors too.
6. Quilted jacket with detachable hood
Quilted jackets are pretty popular since they deliver a great minimalist design. Styling them varies from casual to sophisticated and the detachable hood is another big plus.
7. Short puffy jacket
The puffy jacket is another must-have piece. It is insulating, warm, and stylish. The color options are numerous and it will come in handy more times than you can imagine.