Regarding footwear trends, platform sneakers are one type you can always count on. What makes them attractive is the thing that they provide a little bit of extra height and are a more exciting option for everyday sneakers. That said, sneakers will always be trendy; right now, the platform sneakers are worth all the buzz.
Although platform sneakers are not new on the fashion scene, they have just now resurfaced in a fresh and new light. For all those looking for universal labeling, the platform sneakers support simplicity and quality, which are the two critical factors in a good sneak. The modern platform sneaker is timeless, versatile, colorful, and attractive. It has the perfect proportions and delivers a pretty sleek silhouette.
The summer season and the warmer weather are always an inspiration when it comes to trying out different fashion garments and styles. In this context, the time to try out the platform sneakers is now. It complements all the fashion styles, and the trends around them are pretty interesting.
Here are all the platform sneakers options available on the market. You have to pick the one that suits you the best.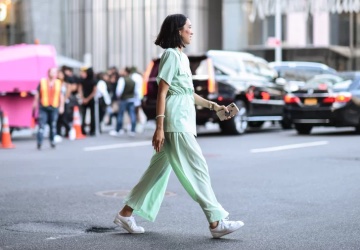 Slide-on
What always looks good and stylish is the sleek line and elegance a garment or footwear provides. That is the case with the slide-on. They are a loafers version, but with a more significant dose of a sporty style. Whether you pair them with baggy jeans and a crop top, or a maxi flowing dress, you will experience fashion and comfortability.
Chunky platforms
From the first moment the chunky and ugly sneakers appeared on the market, their popularity only seemed to rise. However, they are not a very good choice for those looking for minimalism in their footwear. The chunky platforms, in this case, are a bold option, inspired by the Y2K trend that is very dominant on the fashion scene.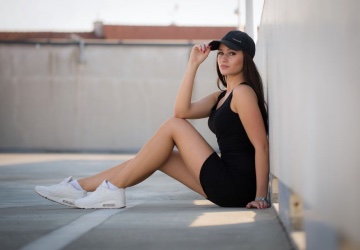 Classic with a twist
Is there a better shoe than the old good classic sneaker? Well, currently, there is, and it comes with a twist in the form of a platform. It is an unexpected but very modern and stylish appearance that will satisfy even those with the pickiest taste.
Gum Sole
This is a popular and very present platform sneaker. Even some of the biggest commercial brands have introduced it in their lines. What is especially interesting about this type of sneaker is that the sole is the one that catches the eyes, especially since it can come in many different colors. Whether you are looking for a pop of color or just for something fresh and new, this is the type that will reinvent your fashion style.
The platform sneakers are a big deal this summer, so try them out in your new and fresh styling versions and outfits.